Executive Order in Florida Set to Increase Employment Verification Enforcement
An executive order signed by Florida's Governor Ron Desantis will instruct state agencies to perform regular audits of employers' workers to ensure they are legally permitted to work in the US. This new audit has been compared by many to the E-Verify system.
This is likely no coincidence given that the governor has widely supported the E-Verify system and increasing enforcement in the state. "I request that the Commissioner of the Florida Department of Law Enforcement, in consultation with the Attorney General, conduct regular audits of companies doing business in the State of Florida, consistent with available appropriations, to ensure compliance with Section 448.095(3), Florida Statutes, which requires private employers to verify the employment eligibility of new employees. The Commissioner should prioritize audits of publicly traded corporations or companies with more than 200 employees that operate in sectors of the economy known for employing illegal aliens."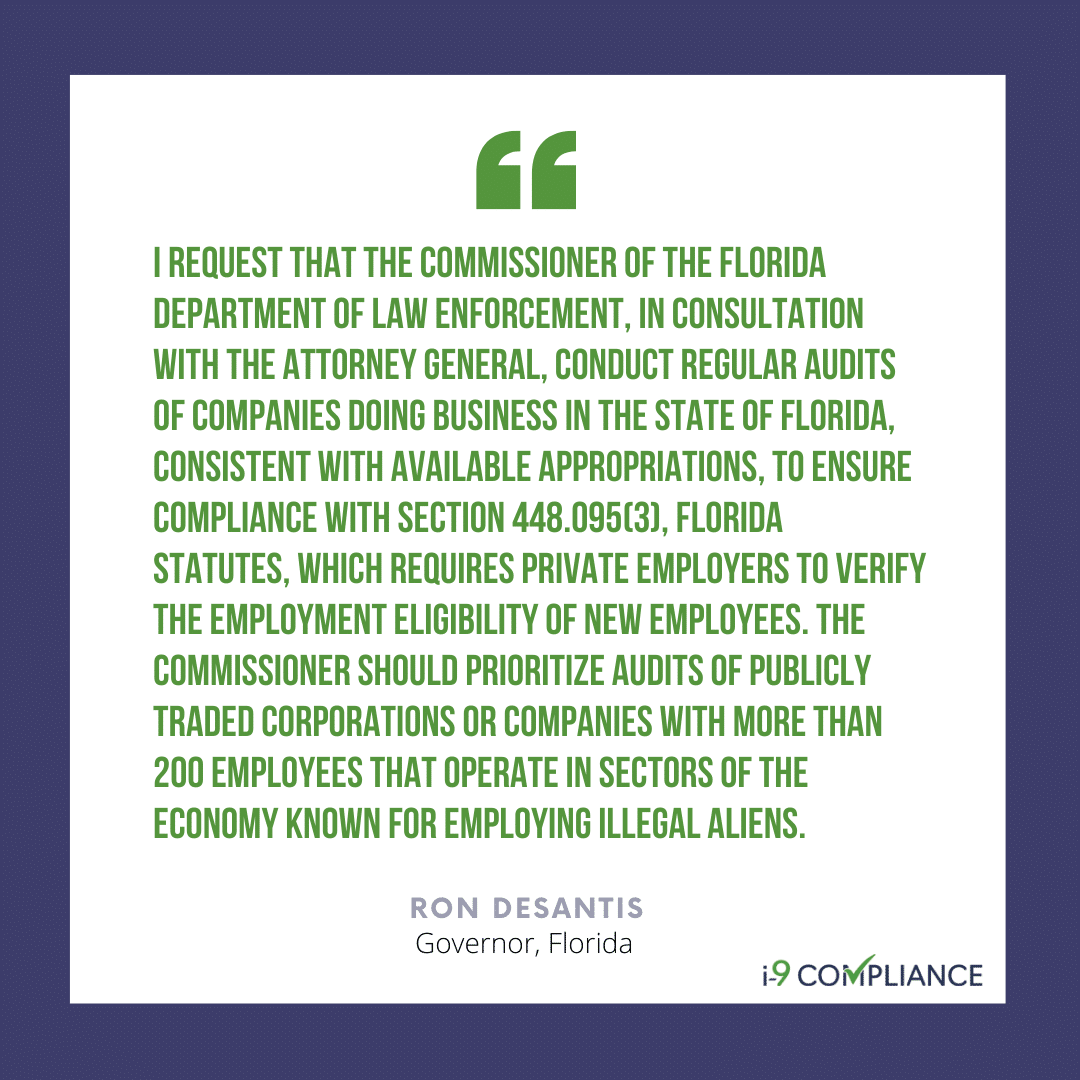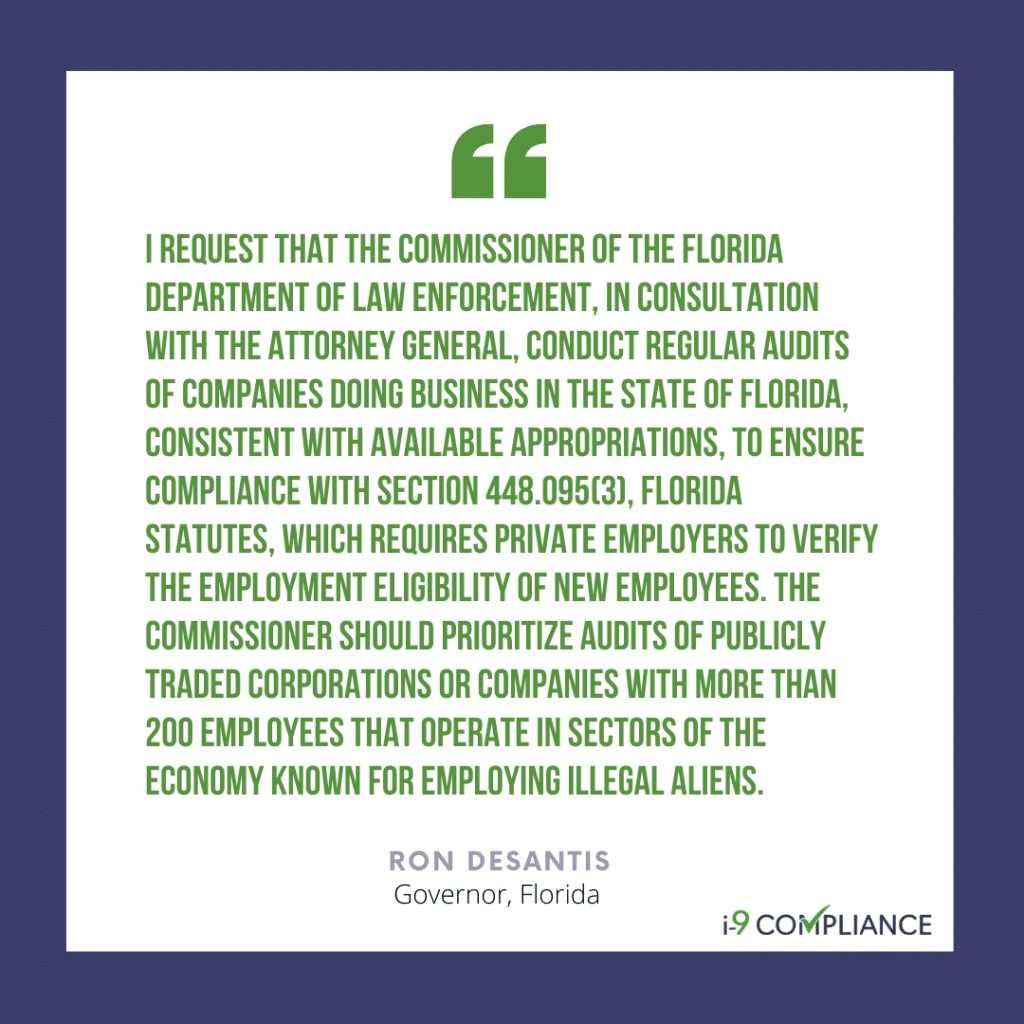 This order from the governor includes further direction that forbids state agencies within Florida from assisting federal authorities in resettling migrants that illegally cross the border in the state. According to the Governor, this order requests the commissioner of the FDLE to perform regular audits of all businesses with a focus on publicly owned corporations and larger employers within the state in order to ensure they are employing only individuals that are legally permitted to do so. The Governor's order also instructs state agencies to collect and disseminate information regarding the impact of illegal immigration on the state.
This order takes a step further than the law passed earlier this year which requires all public employers within the state to use the E-Verify system, which is run by the United States Department of Homeland Security. However, it does not require private employers to use the system unless they possess a public contract or wish to acquire taxpayer incentive from Florida's Department of Economic Opportunity.
If a private employer chooses not to use E-Verify, they are instead required to maintain a three-year record of the documents employees use to complete their Form I-9 for review. However, critics have argued that these paper forms are not a suitable substitute for the E-Verify system due to the lack of cross-reference with government databases. 
Now this bill will likely mean a significant increase in government review of employer's employment verification records. It would be wise to ensure your business's records are in order and accessible for review.